We provide custom elevator designs to meet and exceed your expectations. 
Rise Above Elevator believes in bringing your dreams to life. We don't believe in putting limits on your dreams. 
South Florida Elevator Installation Specialists
We believe in providing our customers with the industry's top products. We believe that by doing this your lift will run more efficiently and provide you with a better ride. 
Rise Above Elevator is a family owned and operated company with our family roots planted here in South Florida.
We believe in providing a quality service for all our customers. We offer the industry's top equipment manufacturers and we are your top full service provider for all your vertical travel needs.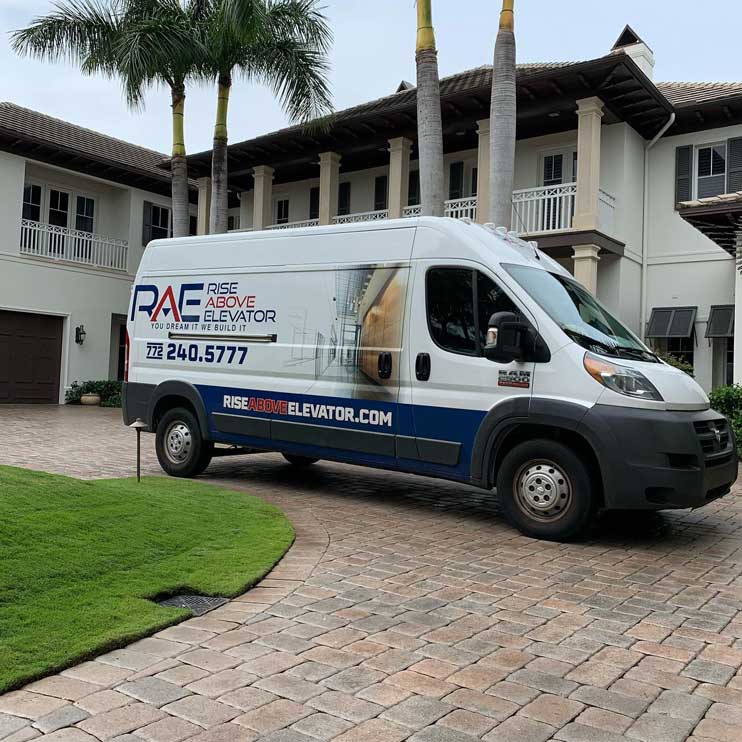 We only hire the top of our  industry's leading professionals. All of our technicians undergo extensive training and are state licensed to ensure quality service on every job. 
Each of our licensed technicians go through continued training every year to stay on top of our industries ever changing safety codes.
Rise Above Elevator is a leading industry provider in vertical transportation. We pay attention to every detail that our clients are looking for. 
We know that when you are considering a vertical lift you are looking to add convenience as well value to your home.
My company hired Rise Above Elevator to install an elevator in a High end project we're building on Palm Beach Island. This was our first experience with them. Their employees are very Professional, Knowledgeable, Skilled, and worked very clean. We were impressed!
This is a great company! They are professional, prompt and efficient. I called and they were here the next day. They did a great job and their rates were fair. I couldn't have asked for better service!
I called rise above elevator after my normal service provider told me it would be 3 weeks. They had a technician out the next day. He was on time and very informative. Had my lift up and running in no time. I definitely will be using them again. Very professional company to use.
Rise Above Elevator has highly trained professionals ready to assist you with any questions you may have about our current services and products.
We believe in providing exceptional customer service to all our clients. We provide around the clock emergency service because we know some of our clients depend on their vertical transportation for their everyday needs.